The 2022 Subaru Love Promise Customer and Community Commitment Award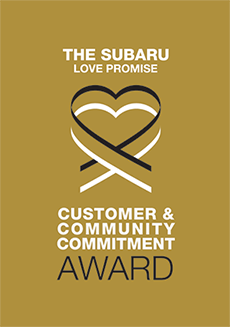 We've been nationally recognized for our dedication to our customers, our community, and the Subaru Love Promise.
We're honored to receive the 2022 Subaru Love Promise Customer and Community Commitment Award. This award nationally recognizes elite Subaru retailers who provide an exceptional customer experience at every interaction with Subaru. These retailers have also demonstrated an outstanding commitment to supporting passions and causes in their local communities in important areas such as the environment, community, health, education, and pets.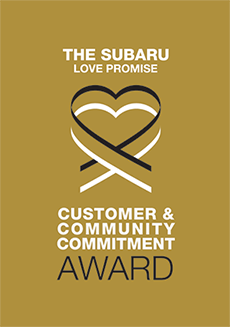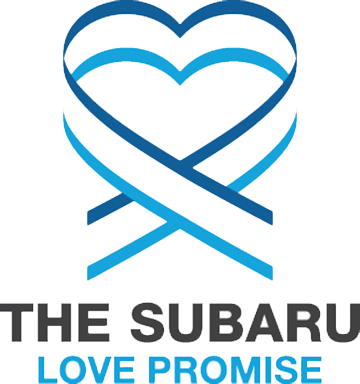 What is the Subaru Love Promise?
Subaru and our retailers believe in making the world a better place and the Subaru Love Promise is our vision of respecting all people. This is our commitment to show love and respect to our customers and to work to make a positive impact in the world.
How is Burke Subaru dedicated locally to the Love Promise?
Burke Subaru has been committed to supporting our local community for over 100 years. Our fourth generation, family owned and operated dealership works year-round to give back to charitable causes, creating and participating in projects and events throughout the year. From raising funds for veterans through our annual Car, Truck & Cycle Show, to sponsoring our local sports clubs, to presenting a graduating senior in Cape May County with our Burke Promise Scholarship, Burke is always looking for the next opportunity to support our neighbors. Additionally, Burke Subaru continues the mission of supporting our community through the Burke Promise, and makes a donation for every vehicle purchased to one of four hometown charitable organizations selected by our customers.
Humane Society of Ocean City, NJ, Beacon Animal Rescue
The Wetlands Institute, Get In Gear for D&L Trail
Get In Gear for Scholarships, Middle Township High School Baseball Team, Historic Cold Spring Village Living History Museum, The Museum of Cape May County
Cape May County Chamber, Disabled American Veterans Chapter #44, Avalon Lions Club, AMVETS Post #21, Lazarus House, Ancient Order of Hibernians, Lower Cape May Little League, Cape Express Soccer Club, Habitat of Humanity of Cape May County, American Legion Post 331, The Lunch with Lynch Foundation
Volunteers in Medicine, Holy Redeemer Home Care & Hospice, American Cancer Society , Alex's Lemonade Stand Foundation, Cape Regional Health System, The Arc of Cape May County
Love Promise Stories from Burke Subaru
Subaru and Burke Subaru believe in making a positive impact on the communities in which we live and work. We uphold that belief through our Love Promise Community Commitment. Every month, we select inspiring stories from customers and partners from around our area who strive to support our collective commitment and feature them here
Strength, stability and self-reliance. - Elizabeth F
Ten years ago Shawna had her son Jackson and knew then that her life would change forever. Her goal has always been to give her son a happy life and a happy home. Over time Shawna came to realize some hard truths about life. Finances, relationships and home ownership are not easy. Life in general can be tough at times, especially being a single mom of a child who is non verbal autistic. She tried many times for seven years to purchase a home. At age 23 she attempted to buy her first home, but the homes she could afford were unsafe and unsanitary. In 2021 Shawna applied to Habitat for Humanity of Cape May's Pathway to Homeownership program and was chosen to become a partner family. "Finding a home that is reasonable in rent and only 30-40% of your income is very challenging. I tried everything I could think of to make it work, sometimes working 2 or 3 jobs. To get where I wanted to be I knew I needed to put in some serious work. I used the time living with my parents to my advantage. I took college classes, I put my son in therapy for his autism, I applied for a promotion at work, I received financial counseling with Consumer Credit and Budget Counseling to fix my credit. I have been working and dreaming of owning this house for years. I am so incredibly happy and proud to be at this point in my life where I can emotionally, physically and financially take care of a home for my son. I am also so incredibly grateful for everyone at Habitat of Cape May who has made it possible and helped build my dream home." - Shawna Habitat works when everyone works together. From donors like Burke Subaru to volunteers to hard-working homeowners, Habitat brings people together to build homes and hope. Each and every day, people all over the world partner with Habitat for Humanity to offer families strength, stability, and self-reliance through shelter. Through this partnership, each family has the opportunity to build and purchase their own decent home with an affordable low interest mortgage. When hard-working families are surrounded and supported by determined volunteers and generous donors, a future full of opportunity is built. To date, Burke Subaru has helped Habitat of Cape May house 5 families.
---
Burke Subaru and fishers! - Francey B
Burke Subaru loves the environment! Staff members are avid fishermen and they noticed debris along the rivers sometimes left by others after a day of fishing. In an effort to curb some of this environmental hazard, we came up with the idea to place custom made stickers on containers of bait to encourage the fishers to properly dispose of the receptacles. We partnered with a local bait store, and they eagerly agreed to assist in this project.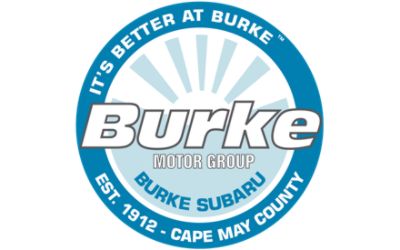 ---
Burke Subaru hosts Share The Love presentation - Francey B
Burke Subaru recently presented checks to Habitat For Humanity and Volunteers in Medicine, reflecting the funds raised from the annual Share the Love campaign. Two worthy organizations were very pleased to receive these needed funds!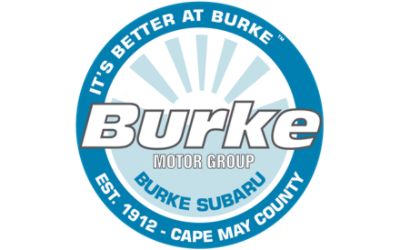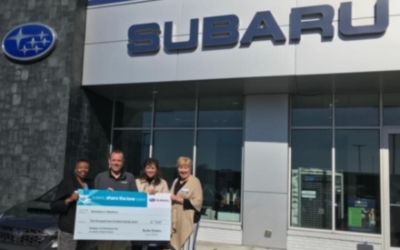 ---
Burke Promise and The Arc of Cape May County - Alex C
The Arc of Cape May County was incredibly grateful to receive a generous donation from Burke Subaru as part of their Burke Promise Campaign. The Arc of Cape May County provides comprehensive services and supports to individuals with intellectual and developmental disabilities. Support from Burke Subaru will ensure The Arc has the resources to provide a safe and enriching experience for the people we serve in Cape May County. Burke Subaru has a longstanding history of giving back to Cape May County and they continue to be a leader in philanthropy for our community. Recently, The Arc had a resident that lived in our supported apartments who was at risk of being kicked off of the Home and Community-Based Waiver due to an error with their re-evaluation of their benefits. If the resident were kicked off the waiver, it would mean they would have risked losing all of their services. Once this issue was brought to our attention, The Arc of Cape May County worked tirelessly to advocate on behalf of the resident and their family to ensure their benefits would be secured. The agency testified and advocated on behalf of the resident that not only did they qualify for services but having these services taken away would severely impact the quality of their life. Thanks to the advocacy efforts of the program staff the resident was re-instated back on the waiver and did not lose their services. Burke Subaru supports The Arc's ability to advocate for people with disabilities and our families. We are grateful for Burke Subaru's partnership and advocacy for people with intellectual and developmental disabilities in Cape May County
---
Burke Subaru Always Takes the Initiative - Bobbi H
Burke Subaru in Cape May Court House, NJ, certainly goes above and beyond to give back to their community. In 2021, the Museum of Cape May County was selected as one of four non-profit organizations eligible to receive a donation through their incredible Burke Promise Initiative. This generosity will be instrumental in helping us meet our mission of preserving and sharing local historic resources; especially as we continue to navigate the effects of the pandemic. We know first-hand that this program has not only greatly impacted the charitable organizations that benefit from it, but also Burke Subaru's costumers! Patrons have reached out to us to let us know that they were not only excited to see our organization on the list, but that Burke Subaru even gave them the opportunity to choose a non-profit to receive a donation on behalf of their purchase or lease! Burke Subaru has done a fantastic job engaging with the community on so many levels. We are absolutely honored that Burke Subaru is our neighborhood dealer. We are absolutely thrilled that Burke Subaru supports of our cause. They ALWAYS take the initiative and step up when a neighbor is in need.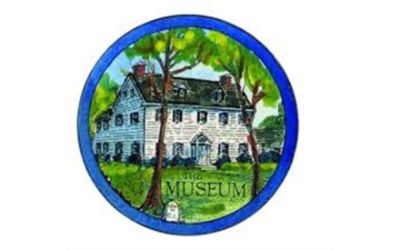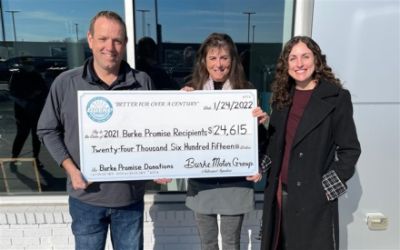 ---
Burke Promise Check Presentation - Francey B
Our dealership presented a check to four local charitable organizations representing the proceeds of our year long efforts for our Burke Promise Endeavor. We donated nearly $25,000 on behalf of our customers. This initiative is ongoing at the dealership with every deal, every day, all year long. We are so pleased to give back to our community in this unique way!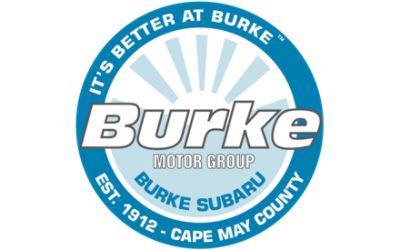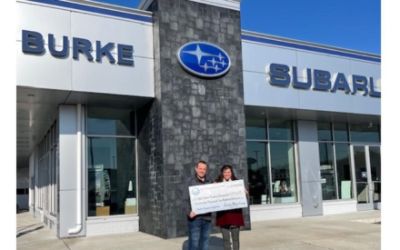 ---
Leadership When It Counted Most - Vicki C
Doug Burke, Operations Manager and General Counsel at Burke Subaru served as Chairman of the Board at the Cape May County Chamber of Commerce 2019-2021. This was not just a two-year commitment showing up to run a meeting once a month but a major commitment of time leading up to the Chairmanship, moving through the second and first Vice Chair positions, serving on the Executive Committee for many years, and lending his expertise to multiple committees like Membership, Finance, and Strategic Planning. Doug led the Cape May County Chamber of Commerce through the most difficult era of the modern business age – the COVID-19 pandemic. Doug confidently led the organization's transition to online programing and welcomed non-members of the Chamber to participate, immediately adopting the philosophy that in Cape May County, "we're all in this together". During this course of time, the Chamber hosted over 70 free webinars offering valuable information to the business community on loans, grants, marketing programs, new products, government statutes and more. And if this was not enough, during Doug's tenure as Chairman of the Board, he oversaw the long-awaited building renovation project on the Chamber's 50-year-old headquarters. Doug led the Chamber through the transformation of an outdated information center it into a state-of-the-art Welcome and Business Center. Some people have time, talent, or treasure to offer. As a member of the Cape May County Chamber, Doug Burke and Burke Subaru generously offer all of these, and we couldn't be more grateful.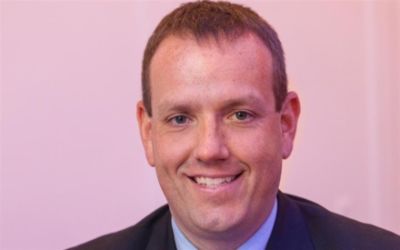 ---
Francey Burke, Honoree Extraordinaire! - Vicki C
The Cape May County Chamber of Commerce Education Foundation asked Francey Burke, Director of Special Events and Community Relations at Burke Subaru to allow the organization to recognize her as its 2020 FORE Education Golf Tournament Honoree. Each year, an individual in the community is celebrated who "inspires others to pursue educational opportunities, fulfill their dreams, and advance Cape May County's talent, entrepreneurial spirit, and economy". This event is the primary fundraiser (a word Francey doesn't like) for the organization and while Francey was hesitant to be featured as Honoree, she jumped in with great gusto for the organization. Unfortunately, the covid pandemic severely limited our ability to honor Francey as planned and although we held the round of golf in 2020, the dinner celebration was postponed until 2021.For the first time in event history, Francey Burke was a two-time Honoree of the FORE Education Golf Tournament, and her tireless efforts did not disappoint, raising $98,000 to support, enhance and promote education and training programs that develop the skills, knowledge and leadership of Cape May County professionals and youth to advance local talent, entrepreneurial spirit, and economic growth. Francey has set a very high bar for future Honorees to match!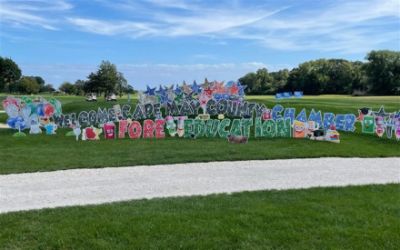 ---
Burke Motor Group receives prestigious award - Francey B
Burke Motor Group recently received the prestigious New Jersey Family in Business award, one of only eleven businesses in the entire state to receive such an honor. Burke Motor Group has been dedicated to community and our fourth generation dealership has been doing just that for over 100 years. We were honored to be recognized by Fairleigh Dickinson University for this honor.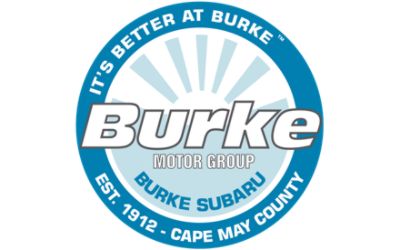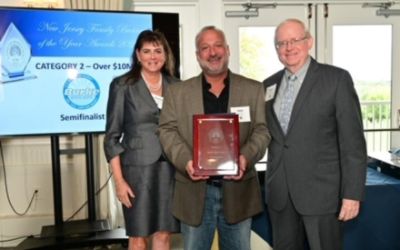 ---
Holiday Wrapping Event at Burke Subaru - Francey B
Burke Subaru held a unique holiday wrapping event in our showroom. We invited customers and staff to bring their holiday packages and hired a professional wrapper to deck out their gifts! It was a well attended and fun event that provided a very useful kind of holiday cheer!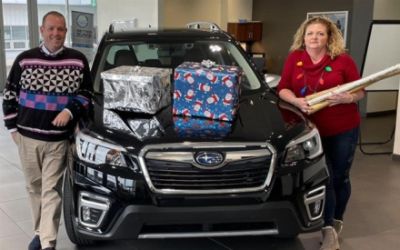 ---